As Seen In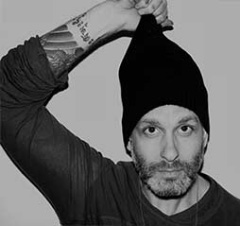 Jon Reyman is a hair stylist, business owner, educator, and collaborative partner to some of the most influential designers in the industry notably Donna Karan, Oscar de la Renta, Nautica, and Carolina Herrera.
He leads up to 20 shows during Fashion Week working with teams in New York, London, and Paris. Dubbed the go-to stylist for beauty editors in New York and Los Angeles alike, Jon has been featured in Vogue, Harper's Bazaar, Allure, Refinery 29, The Hollywood Reporter, Into The Gloss, and has made guest appearances on E!, The TLC Network, Access Hollywood, and Bravo TV.
Salon Pro RX has a full curriculum of courseware that will engage all levels of hair professionals. Programs include Cutting, Styling, Color, Makeup, and Business Building Strategies ranging from foundational to advanced techniques. Powered to stimulate conversations and create a culture of education within your Salon.
Salon Pro RX gives you the ability to implement an education program instantly and start giving you the advantage in the market.